Boo the Spookfish



Name

Boo

Gender

Male

Breathes

Water

Size

Small

What he does

Sees through his head

Friend
Boo is a spookfish that Peso befriended when the Gup-E's battery ran out of power and caused Peso to crash deep inside an ocean trench. They live in the deep sea, and their heads really are see-through, you can see the brain.
Looks
Boo is a spook fish that can glow green with a see-through head.
Appearance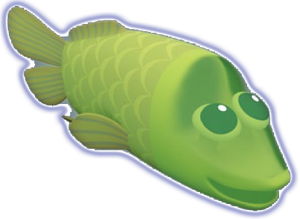 Ad blocker interference detected!
Wikia is a free-to-use site that makes money from advertising. We have a modified experience for viewers using ad blockers

Wikia is not accessible if you've made further modifications. Remove the custom ad blocker rule(s) and the page will load as expected.