Claude the Coconut Crab



Name

Claude (The Claw)

Gender

Male

Breathes

Air

Size

Medium

What he does

Cracks coconuts with his large claws

Friend
Claude is a coconut crab along with his wife Claudette and their three sons, Clam, Clive and Clarence, coconut crabs are land-based crabs, meaning, they cannot swim. They only come out at night to find coconuts in tall palm trees.
Looks
Coconut crabs are big crabs with 2 giant claws, a thick shell and can climb trees with their 6 legs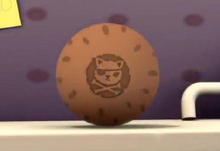 .
Appearance
Ad blocker interference detected!
Wikia is a free-to-use site that makes money from advertising. We have a modified experience for viewers using ad blockers

Wikia is not accessible if you've made further modifications. Remove the custom ad blocker rule(s) and the page will load as expected.