Fiddler Crab



Name

Fiddler Crab

Breathes

Water/Air

Size

Small

What it does

Digs holes, eats sand, and spits out what they don't eat into little balls

Friend

The Octonauts
The fiddler crabs are crustaceans that live in tunnels under sandy beaches. Each Fiddler Crab has one big and small pincer claw. They speak with a French accent.
Looks
The male fiddler crabs have 1 big and 1 small pincer claw, 6 legs and a shell. Their pink-mauve underbellies have a little patch of hot pink spots. Fiddlers have a small mouth and their eyes stick out like Tweak's ears.
Trivia
The fiddler crabs use their big claws for fighting.
Appearances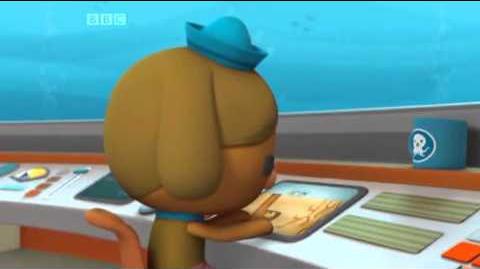 Ad blocker interference detected!
Wikia is a free-to-use site that makes money from advertising. We have a modified experience for viewers using ad blockers

Wikia is not accessible if you've made further modifications. Remove the custom ad blocker rule(s) and the page will load as expected.