Home
Talk

1
272pages on
this wiki
To find out more about us, click here
To contact us, click here
Welcome to Octonauts Wiki, all users are welcome! Feel free to post, use for info., edit, post pictures, and of course HAVE FUN!
Feel free to edit anything! Please No Spam! You can create blog posts, edit things, look around, and talk with other users!
Thanks for choosing Octonauts Wiki for your ultimate guide for Octonauts!
Octonauts is a TV show about talking animals that help creatures in danger! They are lead by a brave polar bear! We have over 272 articles about Octonauts Related subjects! If you are new or old to the Wiki (in case they have changed) be sure to read the rules page. This is to ensure that you don't get blocked. Remember, we don't like banning users, we do it only when we have to. Reminder: Fanfiction can ONLY be on the page (FAKE) Fanfic Stories
If you follow the rules and respect this growing guide for Octonauts you will get along great with everyone.
Another Reminder: If you are under 13 do not create an account, only go unregistered. Once you become 13 you may create an account.
Final Reminder: The Wiki should be American, not British. If you are from the UK and you spell something differently, you will not be banned, nor warned. We will just correct the 'mistake'.
Feel free to read on and vote in our polls!!
Categories • Forum • Wiki Tutorial • Help pages
"WOW! This page is outstanding, we never thought our books would turn into this! Thanks to these wonderful fans of Octonauts, both TV and book versions for their support!" -Vicki Wong: Original Octonauts book publisher.
Monthly Poll

This month's poll category is Halloween, remember to vote in all four polls for better results!

Should Octonauts Do a Halloween Episode?

 

Should We do a halloween fanfic?

 

Do you celebrate Halloween?

 

Will you trick-or-treat this year?

 
Featured Article
The featured article this month is:...Boo the Spookfish!
VERY FITTING FOR HALLOWEEN!
Boo is a spook fish that Peso befriended when the Gup-E's battery ran out of power and caused Pe...Read More here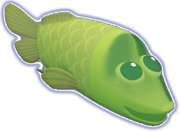 Random Image
This image has been randomly selected from our site. Each time you visit this Wiki you should see a new image here. For more information about it, click directly on the image. The resulting page will detail when it was uploaded, by and who it was who put it on Thanks!! :)
Creature Feature!
"The Jelly bay?"
The Creature Feature is a way for everyone to learn, guess, and answer things about each creature we feature!
Creature Feature Shoutout!
This months shoutout goes out to the...IMMORTAL JELLYFISH!!!

The Immortal jellyfish can do something that no other living thing can do...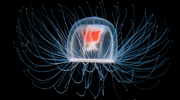 Creature Feature Quiz
Octonauts Links
Here are a few links, both internal and external links.
External Links
Internal Links
Thanks for editing here!
Thanks For Editing!!!
Respectfully,
Your Administrator: User:Chuggington's biggest fan (Founder/Adopter and Active Admin).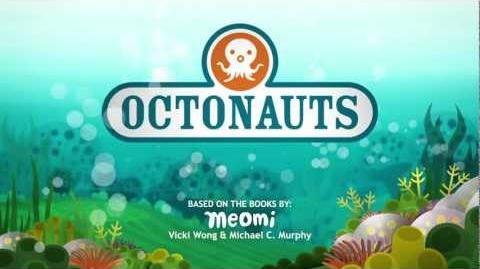 2011-2014 First edit on August 22, 2011 by Default. THIS WEBSITE IS STILL BEING EDITED CURRENTLY.

Author of this page: Chuggington's biggest fan