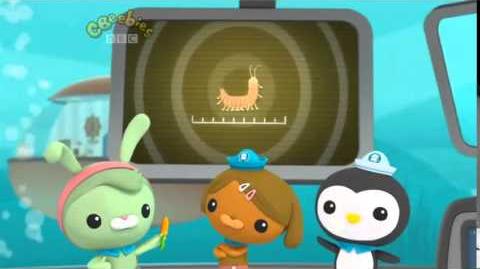 The Remipede



Breathes

Water

Size

Small

What it does

Lives in Dark Sea Caves

Friend
Appearance
Episode Plot
When Shellington was driving the GUP-D, he crashes it. While exploring a dark sea cave, he gets lost. A group of blind Remipedes helps him find his way out.
Ad blocker interference detected!
Wikia is a free-to-use site that makes money from advertising. We have a modified experience for viewers using ad blockers

Wikia is not accessible if you've made further modifications. Remove the custom ad blocker rule(s) and the page will load as expected.