Tweak's friend Sandy the Leatherback sea turtle was on her way for a visit until the Octopod runs out of electricity, and it ends up stuck on the edge of a cliff. as the Octonauts tried to think of a way to re-energize the Octopod Kwazii finds an electric torpedo ray named Ray as he and a bunch of torpedo rays help out.
Creature Report
Ray
the Electric Torpedo Ray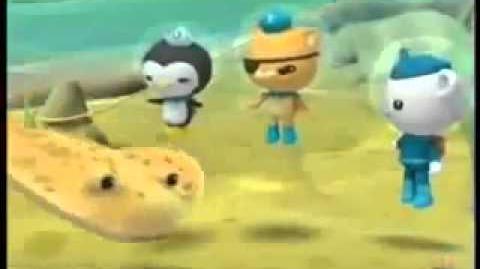 Ad blocker interference detected!
Wikia is a free-to-use site that makes money from advertising. We have a modified experience for viewers using ad blockers

Wikia is not accessible if you've made further modifications. Remove the custom ad blocker rule(s) and the page will load as expected.