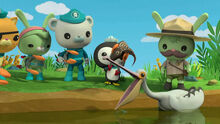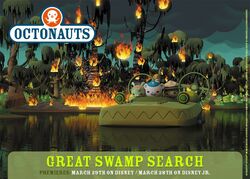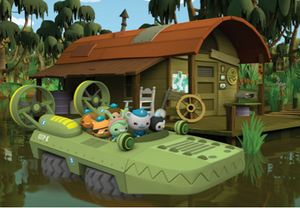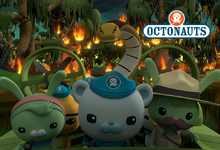 A fire spreads though out
Tweak
's childhood home, The Everglades, So it's up to The Octonauts to put it out and save the forest before it's to late with a little help from the new
Gup K
and
Tweak
's dad
Ranger Marsh
.
Creature Reports
Trivia
In the American dub, one of Dashi's lines ("That tree looks too big for the Gup K to chomp through") was missed during re-dubbing, and Teresa Gallagher's voice can still be heard.
Ad blocker interference detected!
Wikia is a free-to-use site that makes money from advertising. We have a modified experience for viewers using ad blockers

Wikia is not accessible if you've made further modifications. Remove the custom ad blocker rule(s) and the page will load as expected.