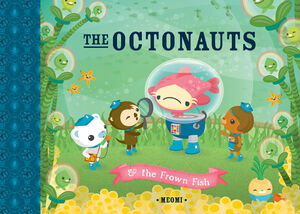 The Octonauts meets a fish with a giant frown on his face. He looks so glum, he's causing everyone around him to feel down also. Our heroes need to find a way to cheer him up! The Octonauts try music making, field trips, miniature golf, and even a baking marathon but can they make their new friend smile?
Ad blocker interference detected!
Wikia is a free-to-use site that makes money from advertising. We have a modified experience for viewers using ad blockers

Wikia is not accessible if you've made further modifications. Remove the custom ad blocker rule(s) and the page will load as expected.